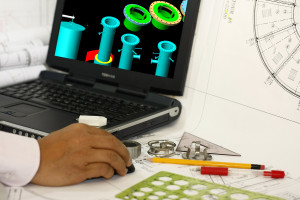 Market needs for new ideas and new applications. To make them possible it is necessary to tackle a process starting from the concept to the detailed design. The critical phases are several and, especially when significant modifications are implemented, the prototyping and the appropriate evaluations can be very time and money consuming.
In this phase AMP can provide a valuable support, supplying tools and competences for the mechanical design in each phase of the development process. In particular, employing advanced tools such as CFD and FEM for the fluid-dynamic and mechanical evaluations represents a well established practice.
The different design ideas can be investigated in various operating conditions, obtaining products performance informations before prototyping or manufacturing. Results extracted from the simulations can be compared, quickly and simply highlighting the parameters already correct and those still to improve. This procedure can be easily automated by considering fluid-dynamics phenomena coupled to the thermal and mechanical ones (multidisciplinary optimization), drastically reducing design durations and costs.